Sunday, 19 January 2014
Hello everyone and Happy New Year!! Welcome to 2014! I hope this year turns out to be fantastic for everyone, and we all stay happy, healthy, and loved!
To start off the new year I thought I would offer up another one of my kits I created. This one is called Three Hundred and Sixty-Five and is for all the days of the year! I'm hoping you can all use this and enjoy it!
Here's a preview of the kit for you and just click on the image to download. :)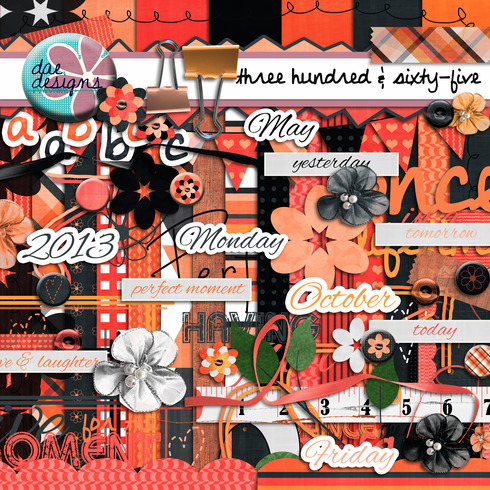 My first digi kit created back in November 2013. It's here as a freebie for you. Just click the image to download.
Enjoy!
Saturday, 18 January 2014
Welcome to my little spot in the digi world. On this blog I'm going to be displaying my newest digital kits, freebies, and crafty news! Thank you for stopping by, I hope you have been inspired!